The Shelving Solution: Organize and Reclaim Your Space
By Handy's Premier Research Team
June 22, 2023
Discover the transformative power of the perfect shelf: not only can it elevate the look of your space, it also works wonders in decluttering. Explore our comprehensive guide on leveraging shelves to enhance your home.
Whether you rent or own and regardless of the size of your home, there are many shelving options & strategies to consider.
Tailor Your Shelf Choices to Your Unique Space
First things first - your living arrangement is the most important determining factor for choosing your ideal shelves.
If you own your space, installing attached shelves will keep your items safely stored while enhancing the look of any room. Make the most of your underutilized areas; they are oftentimes the perfect spot to put in a new shelf or two!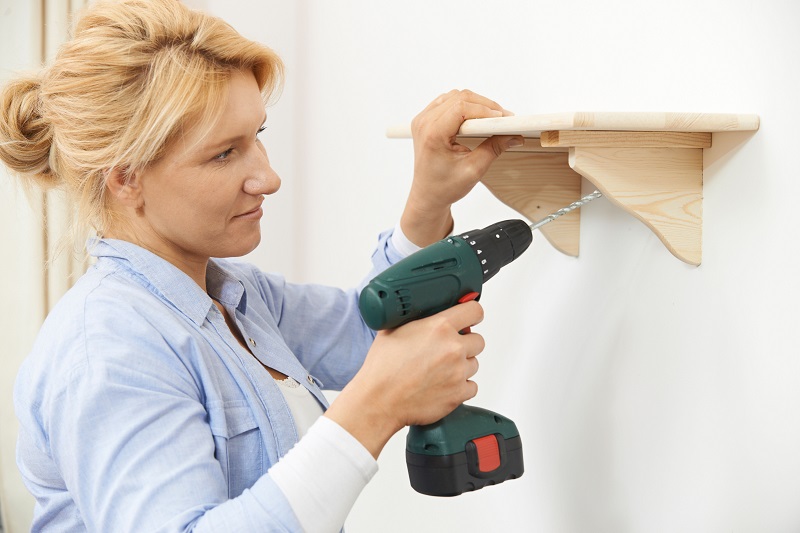 If you're renting or looking for a less permanent option, an inexpensive, stand-alone bookshelf is probably your best bet. These are easy to find both brand-new or secondhand. Pick one up from a home improvement store, furniture store, or resale store to take care of your organization's needs immediately! This option is a quick fix that gives you the ability to change things at any time.
Various Benefits of Shelving
Most importantly, shelves are the best way to multiply your storage capabilities without taking up too much precious space.
If you decide to go with a stand-alone bookshelf or dresser, you'll be able to store extra blankets or towels without sacrificing valuable drawer space. In a small room such as a bathroom, even utility shelves above or near the sink can help you organize small items and linens while still keeping them accessible.
If permanently attached shelving is what you're after, you can be confident that you are optimizing the use of your available space. No floor space will be sacrificed, and you'll have full say on where your shelves will go! Just make sure you think through the placement before putting in the hard work. Check out Home Depot's useful guide on How to Hang Shelves.
Get Creative
With the wide variety of types of shelves out there, you can also use these organizational elements as a way to emphasize your interior's aesthetics. Have fun with it!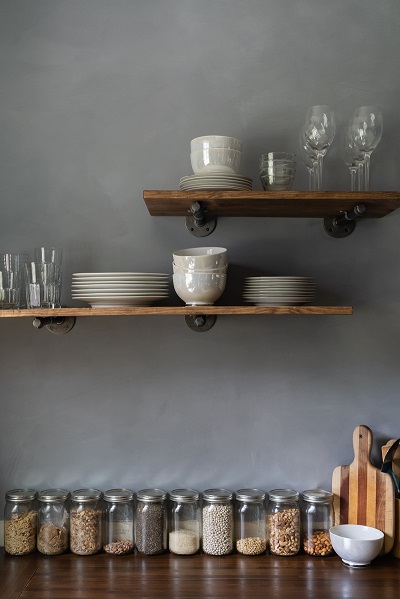 Rearrange and customize your shelves in the ways that best work for you and your space. From basics like books and records to vases, plants, and knick-knacks, shelves offer an opportunity to put your ingenuity on display.
Our suggestion for interior design beginners? Floating shelves! These are a great starting point to show off your creativity and personality. We've seen these pieces used to create eye-catching shapes and color interest in combination with other parts of home decor.
Play around with your shelving, and see how organization and ornamentation go hand-in-hand! Whether your aim is for purpose, aesthetics, or both, any room of the house can benefit from this organizational boost.